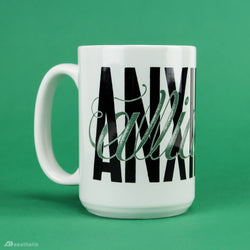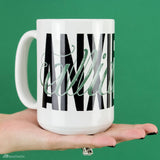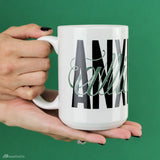 Anxiety Alliance Coffee Mug
If your crippling anxiety is constantly at war with your caffeine addiction, this is the mug for you.... what you drink out of it is your business.
Original design is printed onto a sturdy white, glossy ceramic mug. This large, 15oz. ceramic mug is microwave safe, and put it through the dishwasher as many times as you like, the quality will not be altered.
Ceramic
15 oz.
Dishwasher safe
Microwave safe
©AD Aesthetic, LLC